Since our beginning, one of the pillars of the Therm-a-Rest philosophy has been to make what we sell.
Between our company-owned manufacturing facilities in Seattle, USA and Cork, Ireland, the vast majority of our sales world-wide come from products that have been built by Therm-a-Rest employees.
This unique commitment allows us to develop new technologies and prototypes quickly, without waiting for a shipment from some far-off factory. It also allows us to maintain far greater quality control than could ever be achieved when someone else is building your product in another factory. The result is more innovative and longer lasting products that you can rely on.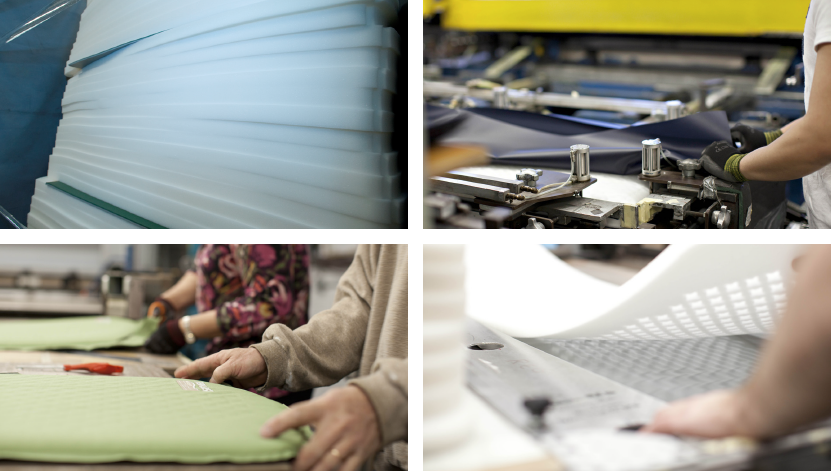 Another one of our pillars is to use the best materials we can make or source for our finished products. Sometimes this means U.S.A., but we face major challenges since the broader market has driven entire industries from the U.S. This often leaves us without options that meet our quality standards, supply demands, or simply no domestic choices at all. The solution to maintaining our quality then can be a reliance on global sourcing for things we build in Seattle.
That's while you'll often see "Made in the U.S.A. of U.S. and Imported Materials" on our U.S.-manufactured products, providing you transparency into the manufacturing and sourcing of our products in all situations.
In addition, we operate our European hub of manufacturing in Midleton, Ireland. Just as in the U.S., this company-owned facility allows us to maintain the utmost quality control and standards for the products we sell into the EU.
Finally, domestic production allows us to offer the best service possible. When you call us, you talk to someone who knows our products inside and out and is motivated to ensure your complete satisfaction. Repairs are made on-site, often by people who have made the products from scratch, and they are made with the same tools, technology and raw materials that go into making our products every day. That kind of service, combined with a limited lifetime warranty, means Therm-a-Rest products provide more than just unbeatable comfort; they provide peace-of-mind.
The choice to keep as much of our production in-house as possible is an intentional one that we have been passionate about since 1972. When your goal is to provide the most reliable and innovative outdoor comfort products available, there simply is no other way.